Event is being postponed due to Covid-19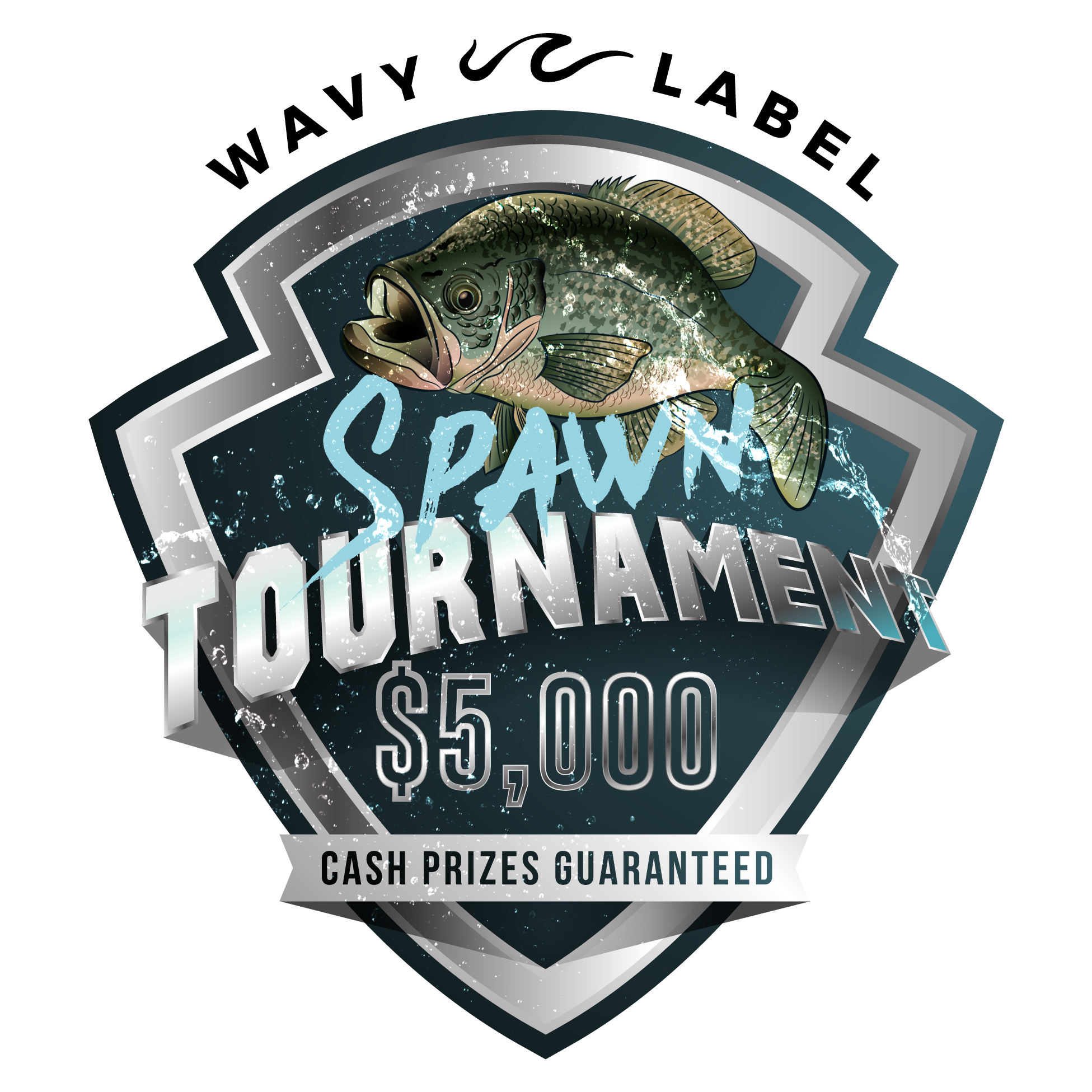 Anyone with purchase of one or more pair of Spawn sunglasses can enter the Tournament. This is a Digital Tournament catch, photo register, release using the Fish Donkey App.
White and Black Crappie tournament with Cash Prizes.
Longest Crappie Wins $1,000
Longest Stringer Wins $1,000 - Total of 5 crappies by length
1 Wild Card winner of $1,000
20 Wild card winners of $100
You can enter the tournament by purchasing at least one pair of the Spawn Sunglasses from www.wavylabel.com.

1. Purchase a pair of Spawn Sunglasses HERE

2. Download the FishDonkey App. on APPLE STORE or GOOGLE PLAY
3. Register with your NAME, EMAIL, and MOBILE NUMBER.
4. Send an email to spawn@fishdonkey.com with your registered email and Spawn Sunglasses order # to be added as a participant.
1. Contestants can fish any water in the continental U.S.
2. Contestants must purchase (1) or more pair of Wavy label sunglasses to be eligible for contest.
3. Contestants will take a "trophy" shot picture wearing Wavy label glasses.
4. Black or White Crappies are eligible fish.
5. The number and size of prizes will be awarded according to participation of contest. Prizes will be paid based on the best 5 fish limit, biggest crappie and random prizes drawn by the tournament director.
6. Fish will be measured to the nearest 1/8th inch.
7. The numbers on the ruler must be easily seen in picture to verify size of fish, it is at the tournament directors discretion to not allow picture.
8. It is at the tournament directors discretion to use polygraph or other means to verify the validity of any fish.
9. Fish must be entered through the contest app to be eligible.
10. Tournament director has final call on all rules and/or eligibility.
11. Crappies must be caught using a single hook. Netting or snagging are not eligible ways to obtain a fish.
12. All contestants must follow all applicable laws to their state.
13. "Live" bait or "artificial"baits are allowed.
14. Fish must be alive when measurement is taken on ruler.
15. Must use a mass-produced commercial grade measuring board with a 90 degree bump and 1/8" measurements. Preferably with engravings or stamped prints for accuracy. Fish's mouth must be closed and pressed against the bump at the zero line when measuring. Then take a clear picture of the fish and measurements.
* Please note: by submitting photos you are agreeing to allow Wavy Label Inc. to use images for future marketing materials.